DesertAngel

– Offizielles Profil:
Hey guys, I hope you will have fun here with me!

Augenfarbe

Haarfarbe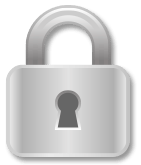 DesertAngel hat noch 1 weitere BDSM Videos.
Aus Jugendschutzgründen können wir dir leider keine Videos der Kategorie BDSM zeigen ...
Lade jetzt dein Guthaben auf, um die Videos zu sehen!
Jetzt anmelden
Meine

krasseste

Sexfantasie
Videos von DesertAngel:

DesertAngel
– Ähnliche Amateurinnen bei Big7:
DesertAngel
am 19.11.2016
DesertAngel
am 19.11.2016
how long are you spying on mom?
DesertAngel
am 11.08.2016
mein neues Video in Kürze online "Tease & not Stop"
DesertAngel
am 11.05.2016
All the pleasure is waiting here for you!
DesertAngel
am 07.09.2015
Boots is the most beautiful I've ever had.
DesertAngel hat noch 0 weitere newsbeiträge veröffentlicht!
Melde dich jetzt an um alle zu sehen!
DesertAngel
– Ähnliche Amateurinnen bei Big7: